Awakening the Ancient Ways
A Path of Sacredness & Re-Membering for the Modern Seeker
Enroll in Course
One-Year Group Mentorship & Mastermind Program led by Dr. Tayria Ward and Jocelyn Mercado
May 1, 2018 - April 30, 2019
Are You Feeling ... ?
A deep desire to make a positive difference in favor of our planet and all of LIFE
Cut off from your true self and searching for a guide to help you do the deep work to re-establish that soul connection
Frequently overwhelmed by the busy-ness, hectic pace, consumerism, and separateness that are an intrinsic part of modern culture
In need of deep conversations and authentic connections to soul partners
Seeking to develop a clearer connection to the higher intelligence of the universe, Mother Earth, and the deep wisdom available to all of us
Finding it difficult to establish positive, life-enhancing habits and thought patterns, to replace old & unhelpful ones
Concerned about the direction the our modern world is taking and wanting to take action for the future of the planet
Now Imagine ... What If You Could ...
Experience a deep immersion in practices to raise the energetic frequency in your own life and to help in healing our beautiful planet
Find a spiritual guide / facilitator (or two!) for your journey who will truly understand you on a soul level and guide you in making critical positive shifts to connect with your highest self & soul mission
Be a part of a true community, where the members empower and support one another, and are working toward shared common goals
Hear your own heart and intuition more clearly
Unlock your deep potential
Open up powerful communications with your spirit guides, Mother Earth, and sacred dimensions of consciousness
Heal yourself & assist others and the planet to heal
Smile, dance, play, and walk with greater freedom and joy
The Truth Is ...
You have access to vast resources (Power, Wisdom, Freedom, & More) ~ Far greater resources than you could possibly imagine!
But What Are Those Resources & How Can We Connect With Them?
Ancient peoples & cultures since the beginning of time have known that we each have access to extremely powerful resources, every day, wherever we are, whatever our life situation. These ancient resources are our birthright.
Through connecting with the cycles of the moon and the seasons, we are gifted evolution, personal growth, and emotion.
Through engaging in sacred practices and ceremonies, we gain insights, inspiration, and visions of the future. We also help to enliven the Earth and all other life forms.
Through reaching out to our spirit guides, power animals, and angels, we receive undeniable confirmation that we are guided and protected at every moment.
Through opening up to our intuition, we experience a sacred knowing of our purpose, our mission, and the gifts that we are meant to share with the world.
Through listening to our dreams, we receive direction and messages to light up our pathway.
Through embracing our shadow, we heal old wounds and truly comprehend the depth of our courage.
And when we connect with the Imaginal realm, we gain access to a vast intelligence that infuses all life forms ... We can become one with this intelligence ... And we can ask for guidance to bring our life into alignment with joy, fulfillment, and our soul's mission.
You too, have access to all of this!
It is your birthright as a child of the earth & cosmos.
So, if Your Higher Self is calling out to you ...
If you have a profound longing to deepen in your spiritual awakening ...
Renew & strengthen your connection to nature ...
Experience a deep immersion in ritual, ceremony, and other methods of raising our collective energetic frequency, both in your own life & for healing the Earth, to support the next 7 generations of LIFE on our planet ...
And step fully into your own power, fueled not only by who you are today but also by the ancestral wisdom of your lineage & the ancient universal knowledge that is meant for all human beings to experience ...
Then Awakening the Ancient Ways is exactly what you've been seeking.
Presented by Dr. Tayria Ward and Jocelyn Mercado, this program is designed to give you an incredible experiential deep dive into the wisdom & innate inter-connection to all of life that human beings have known for millennia. Participating in Awakening the Ancient Ways will expand and supercharge your personal & spiritual development, and empower you with the knowledge & experience that you'll need to make a tremendous positive difference in favor of LIFE for our world.
Join us in a powerful year-long adventure and deepen your connection to Nature, Spirit, the Dreamtime, the unseen realms, and the Earth & Cosmos!
Awakening the Ancient Ways encompasses all of the following aspects in a life-changing 12-month program:

Study & receive personalized coaching in a supportive & inspiring group setting.
You will work very closely with Dr. Tayria Ward and Jocelyn Mercadothroughout the year-long program, both in the group as well as in personal one-on-one sessions.
Spend a full year studying intimately with experts in ancient & indigenous practices, Dreamwork, connecting with the Imaginal, spiritual development, creating personal rituals, connecting with the energetics of Earth, releasing old patterns & beliefs, re-writing your sacred story, vision quests, power animals, synchronicities, mysterious occurrences, heart coherence, and so much more!
Work closely within a small group of 15 like-minded individuals, all walking the same journey along with you, all seeking a profound connection with Spirit and engaged in creating a brighter future for the Earth.
Come in seeking friendship and camaraderie, and by the end of the program you will come away with alliances, partnerships, and mutual support to help you reach the next levels of success, joy, & fulfillment in your life.
This is your tribe! Welcome to a true community, in which we will uplift and empower one another; share in a collective Dreamspace; and join our powerful energies to create tremendous positive change for the future of Life.
~ Create the Path That is Right for You ~
Learn about and engage in ritual, ceremony, dream interpretation, personal inquiry, shamanic journeying, vision quest, and other ancient practices under the guidance of Tayria and Jocelyn.
Gain an in-depth understanding of the power of each of these different ancient practices, and then integrate those which are most meaningful for you, into your life for beautiful results.
Every single month, join us for 2 live teaching sessions plus small group mentoring & Q&A with Tayria and Jocelyn in our intimate group of 15 students.
You'll have private one-on-one sessions with Tayria and Jocelyn where we will focus in on your specific growth & unfoldment process.
In addition, 8 additional expert teachers will be brought in at key times throughout the year.
You'll also receive recommended reading, academic research, & other resources for further deepening on each topic, and experiential exercises to carry out in between sessions.
Your Instructors for Awakening the Ancient Ways
Dr. Tayria Ward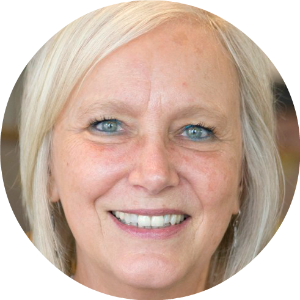 Tayria Ward, Ph.D., has worked intensively with her own and other peoples' dreams for more than 40 years, and for nearly 20 years has been an avid student of indigenous ways of knowing and being. In 2004, she established Bridging Worlds, a center for working with individuals and groups to bridge the waking mind with the dreaming mind, the domesticated self with the indigenous self, culture with nature, the visible with the invisible, the conscious with the unconscious.
Presently she has a private practice specializing in dream analysis in Asheville, North Carolina, where she works with clients in person, by Skype and by telephone. She also offers dream groups, workshops, retreats and lectures. She has a Ph.D. in Depth Psychology from Pacifica Graduate Institute. Previously she was a minister in an interfaith organization for 20 years, a professor at undergraduate and graduate levels, and owner of a retreat center in the remote mountains of Western North Carolina where she conducted regular retreats and vision quests.
Jocelyn Mercado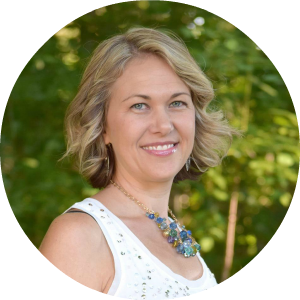 Jocelyn Mercado is a spiritual guide for the modern world, transformational life & business coach, writer, and environmentalist. She has been a student & practitioner of indigenous wisdom and earth-based spirituality for over 9 years.
Jocelyn created Sacred Planet as a global community of people who are ready to un-learn all of the rules & regulations of modern mainstream society which no longer serve our highest good, so that we can reconnect with nature, with joy, and with the TRUTHS that we hold deep within our hearts.
She says it's no mistake that at the same time as we are witnessing the systems & structures of the old "modern" world crumbling around us, we're collectively realizing there's an amazing opportunity at this momentous time in history to rise up together & create something entirely new that the world has never seen before.
Her mission is to guide you to courageously break free from everything that holds you back. Her coaching programs, events, and online programs are designed to awaken your deepest awareness to ways that you can heal yourself, and at the same time, heal the Earth.
Tayria and Jocelyn joyfully co-create with Source to provide you with beautiful experiential opportunities such as Awakening the Ancient Ways and the Global Dreaming Symposium. In all of their work, they seek to create a positive energetic shift to facilitate the personal and collective evolution so deeply needed at this time on planet Earth.

Course Curriculum
Welcome! Introductions & Getting Started
Available in days
days after you enroll
June 2018: The Imaginal Realm & Your Visionary Ability
Available in days
days after you enroll